More Pictures from Balboa Park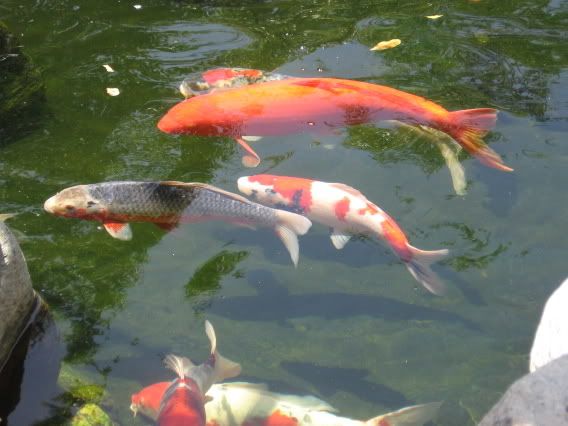 Here are some more koi fish from the pond. Some of them were huge.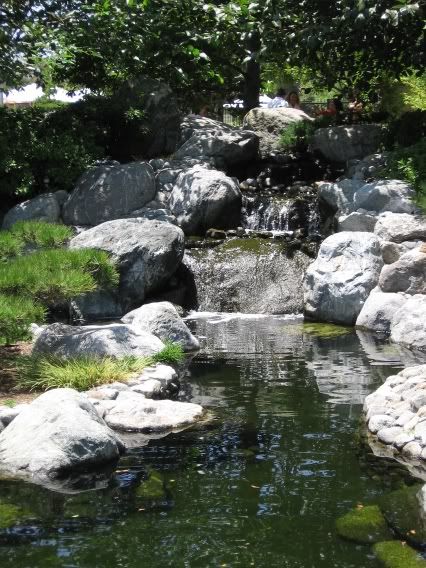 This is the waterfall that goes into the koi pond.
More fish. They were so beautiful.
Adam would like to get out of the stroller and play in the fountain but has to settle for just pointing at it instead. He loves all kinds of water and fountains.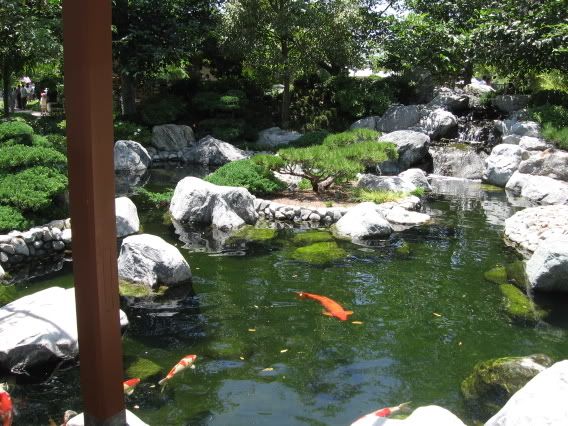 This is the whole pond in the Japenese Friendship Garden.